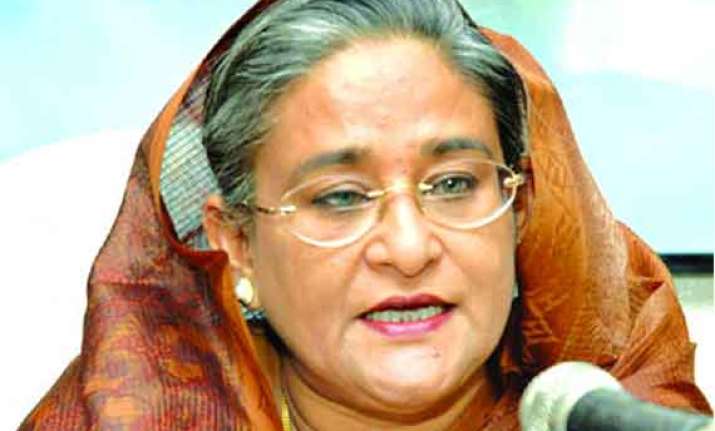 New Delhi: Bangladesh Premier Sheikh Hasina has telephoned Prime Minister-designate Narendra Modi congratulating him on his resounding victory and wished that relations between the two countries will grow under his leadership.
She also invited Modi to visit Bangladesh.  
On the day results were out on May 16, the Bangladesh premiere had reached out the BJP's PM designate in a warm letter saying that with the kind of people's mandate given to their respective parties they can work together to take the bilateral relationship to "increasingly greater heights."
"I am delighted to see a great friend of Bangladesh leading an extremely friendly country, India, in the coming days," Hasina had said in her letter to Modi, BJP's prime ministerial candidate.
"I hope that you would find my country your second home and first destination for your official visit abroad," she had said.