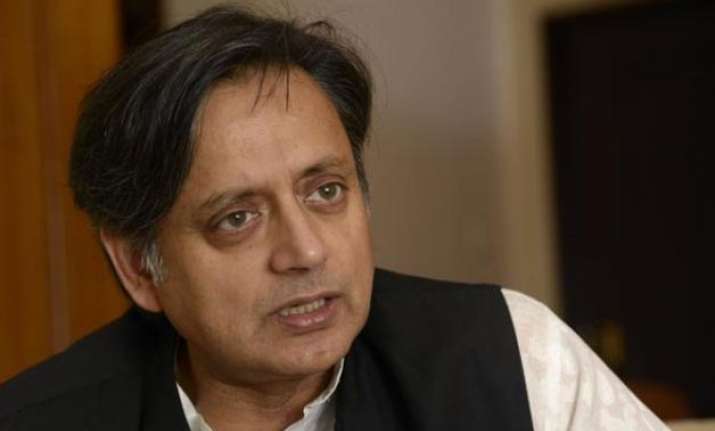 New Delhi: Congress MP Shashi Tharoor has hit out both at media and a section of his own party for demanding his resignation as Member of Parliament. Tharoor was recently quizzed by the Delhi police concerning his wife Sunanda Pushkar's mysterious murder case after which some members of the Congress party felt that Tharoor should resign from the party.
Speaking to a news channel, Tharoor defended himself and said that no one can decide his fate except the law of the land.
"As far as I am concerned, if we are going to become a country in which any charges in the media however unfounded, however false should lead a politician to give up the trust of the voters that he has won the hard way, then what kind of democracy is this? We have rules in our democracy, we have rules in our society, and we have laws. I will respect the laws and I have always done so," Throor told the channel.
The veteran Congress leader also claimed to have a spotless political career.
"You've never seen a leak from me in six years, you've never seen one unauthorised revelation or a secret or anything else in my ministerial functions. You have not seen one action or word that would in any way betray the values of our Constitution of our civilisation and certainly there is absolutely nothing in our laws of our country's political discourse that says that an MP must resign as an MP because the media or some sections of the media have decided to invent and concoct conspiracies against him. That is absurd," he said.
Senior leaders like PC Chacko and other members of the Congress party had demanded his resignation. Tharoor said that explanation must be sought from those who have made these demands.
"If anything a Congressman has said, that person should explain to the high command on what basis he has said that," he asserted.