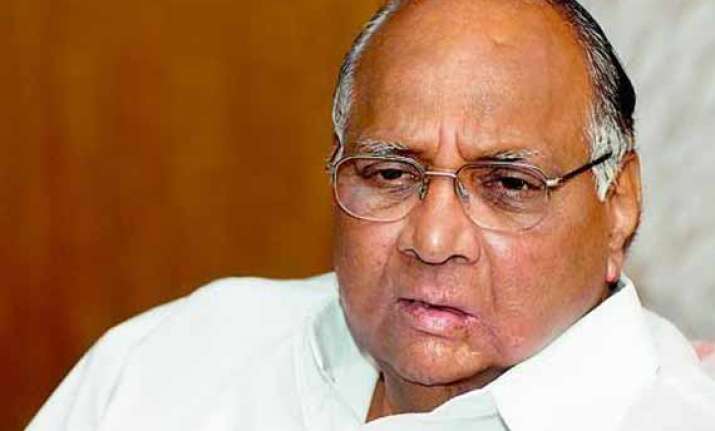 New Delhi:  Irked by NCP chief Sharad Pawar's attack on Narendra Modi over Gujarat riots, BJP today accused him of doing a "U-turn" before every election and said the party does not need a certificate from him.  
"The U-turn by Pawar on Modi is part of the typical politics played by him ahead of every election. BJP does not need any certificate from Pawar," BJP spokesperson Prakash Javadekar told PTI.
Asserting that the Maharashtra leader's statement was "not at all surprising", Javadekar said, "People in Maharashtra know that for four years and nine months, Pawar is a secularist and above caste but, three months before elections, he becomes absolutely casteist and communal.  
"That is the politics of Pawar we see in every election.  He targets caste of opposition leaders and makes communal appeals despite his opinion to the contrary... That is what has happened now."
The remarks come a day after Pawar attacked the BJP's prime ministerial candidate over the 2002 riots, saying that the entire country had seen the "mass murders" which took place in Gujarat.