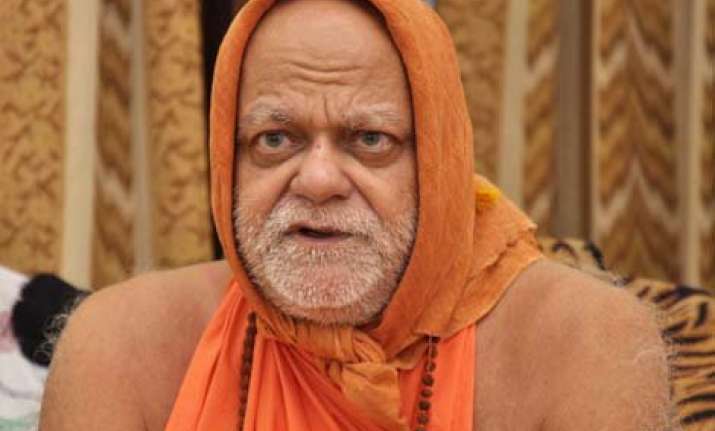 Ranchi: Puri Shankaracharya Nischalanand Saraswati today said the Ganga rejuvenation programme was a commendable initiative of Prime Minister Narendra Modi, but to make it clean Tehri dam should be removed.
Welcoming Modi's clean Ganga campaign, the Shankaracharya said, "Our prime minister is very good, and has initiated several new initiatives. But, first of all the dam should be removed to make the Ganga totally clean."
Pointing out the dam's location near the source as the impediment for clean Ganga drive, he said, "It is like trying to save the body while tying a noose around the neck of Ganga Maa."
Warning that there could be a repeat of the calamity that struck Uttarakhand if encroachment in the river bed is not removed, he said, "As per Sanatan sect Ganga is our mother, and we can remain safe under her veil only when she is clean."
Stating filth and effluent are flowing into the river from across several states, he suggested cleaning big rivers from four other states flowing into the Ganga.