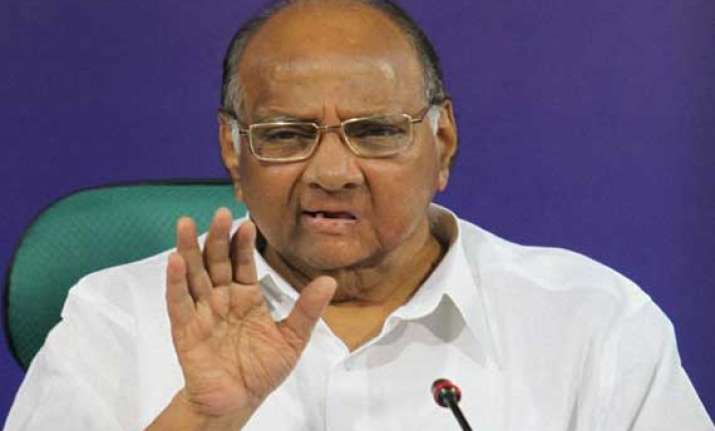 New Delhi: Seat sharing issue with Congress will be resolved in next 10 days and the ongoing talks are "cordial", NCP chief Sharad Pawar said today amid signs of strain in ties between the two parties which are out to drive a hard bargain for Lok Sabha polls.
The remarks from Pawar, who is the NCP chief and Union Agriculture Minister, came close on the heels of party leader Praful Patel saying that NCP was losing patience over the "delay" by Congress and that "options are open".
Patel, a Union Minister, reportedly gave a three-day deadline to Congress, but Pawar today denied any "ultimatum".
"Seat sharing with INC to be resolved in next 10 days. Talks are on in cordial manner, Praful Patel hasn't given any ultimatum to INC," the Maharashtra strongman said on micro blogging site Twitter.
In an earlier tweet, Pawar said that nation needed a stable government and NCP's discussions with Congress are on in a "friendly manner".