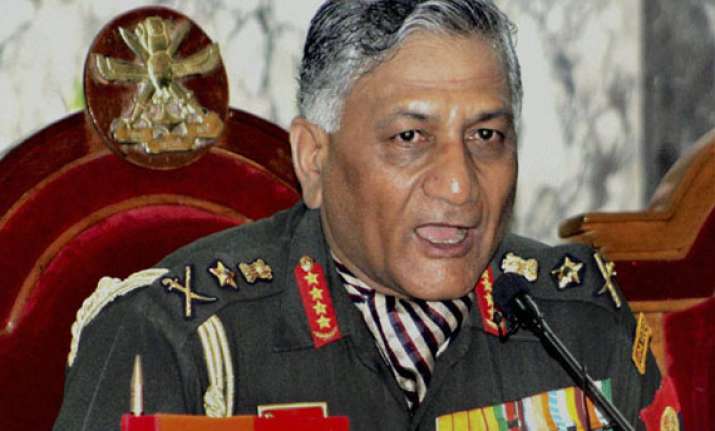 Ghaziabad: The infighting in BJP came out in the open this evening when retired Army Chief Gen V K Singh arrived at the party office in Nehru Nagar here amidst reports that he was going to be given the ticket to contest the Lok Sabha elections from Ghaziabad.
Ghaziabad seat is presently held by BJP president Rajnath Singh, who has decided to shift to Lucknow.
Nearly 40-50 persons shouted "V K Singh Murdabad", when the retired army chief arrived.
The protesters shouted "Outsider V K Singh, go back".
Local BJP leaders were engaged in a scuffle with the protesters during the melee.
The former army chief reached the party office at 6.30 p.m. and met office bearers.
When Gen. V.K. Singh was talking with the party's Ghaziabad district president Arvind Bharti and Hapur district president Sanjay Tyagi, about a dozen party workers started shouting slogans like "Go back general", "Ghaziabad needs local workers not paratroopers".
Some workers barged into the office and roughed up a few leaders, police said.
Police were called in and the situation was soon brought under control.
"Local BJP workers were opposing the former army chief probably at the behest of local applicants. We are investigating the incident," said Circle Officer Atul Yadav.