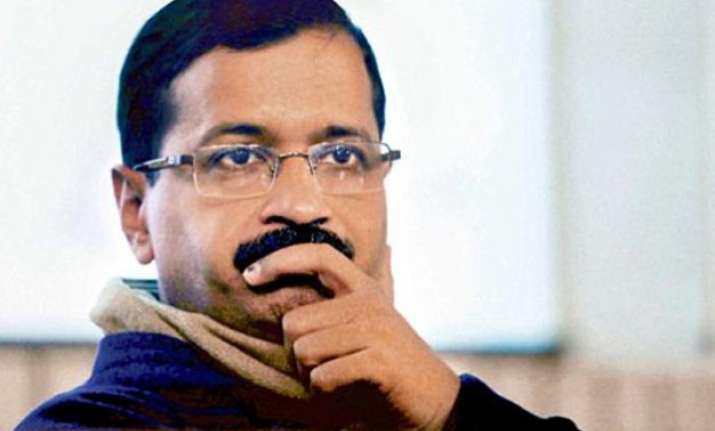 New Delhi: The Supreme Court today stayed Delhi government's circular against media on publishing 'defamatory' news against Delhi ministers or government.
The Directorate of Information and Publicity department of the Delhi government had issued this circular.
"If by words either spoken or intended to be read, or by signs or by visible representations any person makes or publishes any defamatory imputation against the Chief Minister/ Ministers of the Government of NCT of Delhi or any public servant employed in connection with the affairs of the Government of NCT of Delhi, in respect of his conduct in the discharge of his public functions and if the person aggrieved believes that such imputation has harmed his/her reputation, he/she will report the matter in writing to the Principal Secretary (Home), Government of NCT of Delhi," the circular said.
Delhi government headed by Chief Minister Arvind Kejriwal had issued the circular on May 6.
"On one hand Arvind Kejriwal challenges validity of defamation law and on the other hand he does this," Advocate Amit Sibal told the Supreme Court.
The court said that on one hand the Delhi CM had earlier approached the court seeking relief in a criminal defamation case filed against him and on the other hand his government issues such a circular against media.
The court gave six weeks time to Arvind Kejirwal to respond on the issue.
Commenting on SC's decision, Kejriwal's former party colleague and lawyer Prashant Bhushan said, "Court said that it was the height of hypocrisy that first they ask for criminal defamation to be declared unconstitutional, and then use the same law for prosecuting media."
Union Minister Jitendra Singh said, "Media is an essential part of any flourishing democracy and everyone in public life must learn to live with it."
Reacting to SC's decision, former AAP leader and BJP member Shazia Ilmi  said, "Arvind Kejriwal wants to use the media. But when the same media shows him the mirror, he cannot bear it."