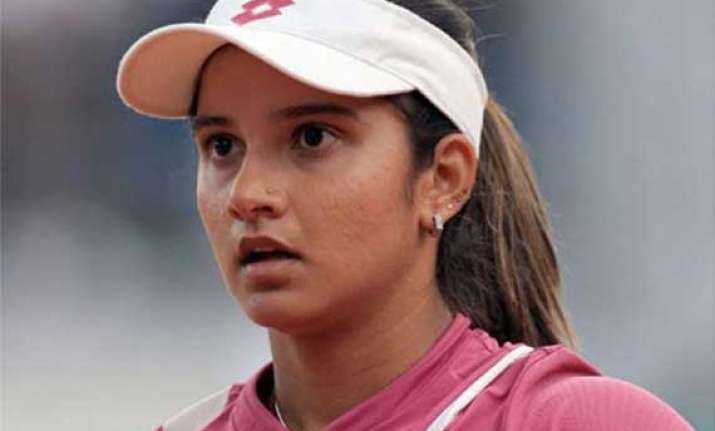 Hyderabad: A controversy has erupted over Telangana government appointing Sania Mirza as the state's brand ambassador with BJP leader K Laxman describing her as "non-local" and "daughter-in-law" of Pakistan as the tennis ace hit back, saying she will remain an Indian till death.  
"Sania was born in Maharashtra and settled in Hyderabad only later and, hence, is a non-local," Laxman, leader of BJP in the state assembly, said.
He also dubbed her as "daughter-in-law" of Pakistan, as she is married to Pakistani cricketer Shoaib Malik.  The Telangana unit of the Congress too described her as unfit for the honour.
"Sania does not fit into the brand image of Telangana and Hyderabad," state Congress chief Ponnala Lakshmaiah said.
"She (Sania) has credentials in something else (tennis).  How does she fit into the brand image of Hyderabad and Telangana?" he told PTI.
Meanwhile, the tennis star slammed attempts to tag her as an outsider and said her family had its roots in Hyderabad.  
"My family belongs to Hyderabad for more than a century and I strongly condemn any attempts by any person, whosoever, to brand me an outsider," she said in a statement.  
"It hurts me that so much precious time of prominent politicians and the media is being wasted on a petty issue of my being appointed the Brand Ambassador of my State of Telangana," Sania said.
"I am married to Mr. Shoaib Malik, who is from Pakistan.  I am an Indian, who will remain an Indian until the end of my life," she said.