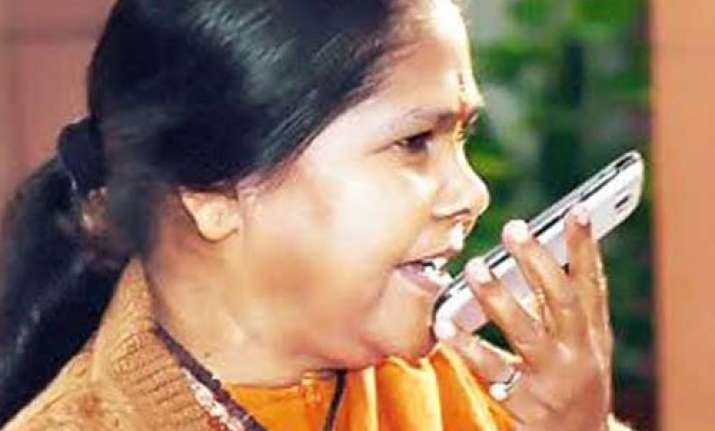 New Delhi: Controversial union minister Sadhvi Niranjan Jyoti's public meeting scheduled to take place in the national capital on Thursday evening was cancelled due to her "urgent personal work", the BJP said.
Jyoti, minister of state for food processing industries, was supposed to meet the residents of Raja Bazar area in Gole Market of central Delhi but the meeting was cancelled at the last moment apparently due to her controversial remark in an earlier meeting.
"She had some personal work and therefore wasn't available for today's meeting. But she will be back again in the next few days," Bharatiya Janata Party (BJP) Delhi unit media convenor Praveen Shankar Kapoor told IANS.
Both the houses of parliament have been rocked by Jyoti's controversial remark wherein she reportedly asked voters in a public meeting in Delhi to decide whether they wanted a government in Delhi to be led by the children of Lord Ram or illegitimate children.
The minister later apologized for her comment.