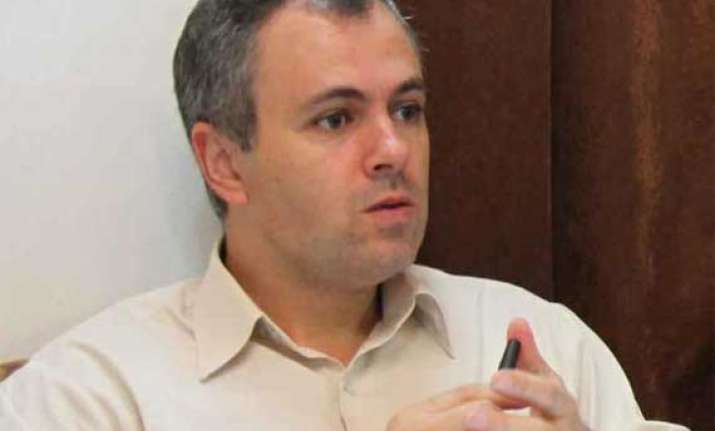 Srinagar, Dec 6: The ruling National Conference-Congress coalition today bagged all the four seats in the polls to the Jammu and Kashmir Legislative Council under Panchayat quota.
Polling for the four reserved seats of the legislative council was held on Monday -- after a gap of nearly 38 years.
Ali Mohammad Dar (National Conference) was declared elected from K-1 constituency defeating his rival from opposition PDP, Peer Mohammad Hussain, by a margin of over 2600 votes. Dar secured 8586 votes against 5911 polled by Hussain.
For K-2 seat, Ghulam Nabi Monga (Congress) defeated his PDP rival Yasir Reshi by a margin of 2500 votes. Monga polled 8659 votes while Reshi secured 6094 votes.
For J-1 constituency, Congress candidate Shyam Lal defeated his nearest rival Gurmeet Singh of PDP by a margin of 7034 votes. Of the 14874 votes polled, Shyam Lal secured 9123 votes while as Singh polled 2089 votes.
For the J-2 seat, Shahnaz Ganai of National Conference defeated her nearest rival Ved Prakash Gupta of PDP by a margin of 6917 votes. Of the 14812 votes polled for this constituency, Ganai secured 9070 votes against Gupta's 2153 votes.
As many as 37 candidates were in the fray.
Both the ruling coalition and opposition PDP had vigorously campaigning among the panches and sarpanches.
Chief Minister Omar Abdullah, Deputy Chief Minister Tara Chand and senior leaders from their respective parties had held series of meetings with grass root level representatives since the elections were announced.
PDP patron Mufti Mohammad Sayeed, party president Mehbooba Mufti and veteran leaders like Muzaffar Hussain Baig had  led the opposition campaign among the panches and sarpanches across the state.