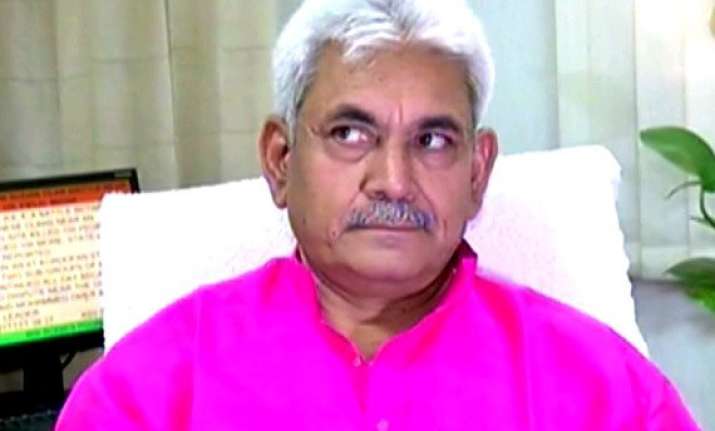 Patna:  Minister of State for Railways Manoj Sinha today accused the ruling JD (U) of Bihar of politicizing special status issue.
Sinha told reporters senior JD (U) leader and former Chief Minister Nitish Kumar was "politicising the issue" for selfish interests.
"The Centre will not discriminate against any state. The decision over special status will be taken on the basis of standard provisions," the BJP leader added.
The Union Minister said Prime Minister Narendra Modi is in favour of granting more powers to the states, as well as, providing more financial assistance and autonomy to them.
Speaking on the occasion senior BJP leader and former Deputy Chief Minister Sushil Kumar Modi said the Prime Minister will fulfill his promise to the people of Bihar regarding special package and status.
He asked people of state to wait till the next Assembly elections scheduled next year.
"Our PM will give three times more than what Bihar has the right to. He will keep his promises on special package and status for Bihar. But we should wait for 10 months till the next Assembly elections results come as the present government in the state has lost its mandate to rule. It is just running on outside support," Sushil Modi said.