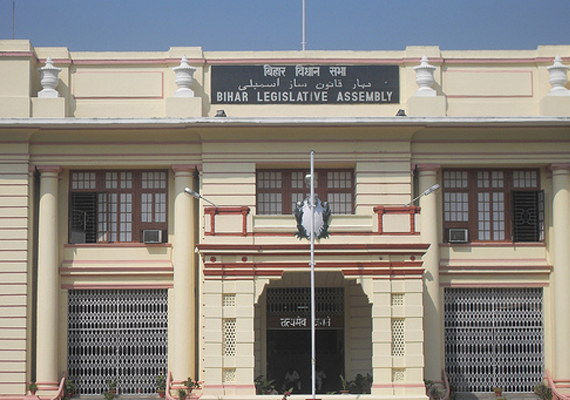 Patna, July 26: A week-long monsoon session of the Bihar assembly began Friday with opposition members creating a ruckus over the death of 23 children not finding mention in the obituary reference by Speaker Uday Narayan Chaudhary.
After a brief address by the speaker, opposition members questioned why the
Nitish Kumar
-led government did not mention the death of the 23 children in the obituary reference.
Outside the assembly building, the opposition members, mainly from the Bharatiya Janata Party (BJP), observed a one minute's silence in memory of the children who died July 16 in Saran district after eating a mid-day meal served at their school.
"The government has exposed its double face by not mentioning death of 23 children in the obituary reference," Leader of Opposition Nand Kishore Yadav told media persons here.
The house was adjourned till Monday.
This was the first assembly session after Nitish Kumar snapped a 17-year old alliance with the BJP last month over a larger role to Gujarat Chief Minister Narendra Modi. BJP is now in its new role as main opposition in the house.
The session is expected to be stormy as the opposition parties are determined to corner the state government on various issues such as the Bodh Gaya serial blasts July 7 and mid day meal tragedy in Saran district.
The BJP is in aggressive mood to take on Nitish Kumar and made it clear that they would raise issues of public interest and "expose" him.