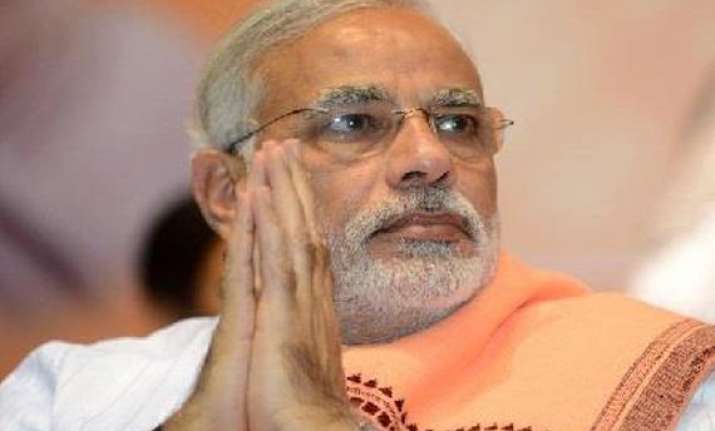 Panaji/New Delhi, Jun 9: The RSS top brass has virtually ordered BJP president Rajnath Singh to announce Narendra Modi as the chairman of the party election campaign committee, with RSS pointperson Suresh Soni conveying the same to Singh in no uncertain terms, sources said.
Rajnath Singh conveyed the same through an intermediary to L K Advani last night, after which Advani sent the message that he had no objection, but he insisted on a parallel "elecion management committee" to be announced.
"(RSS point person) Suresh Soni ka hukm hai Rajnath ko ghoshna karne ke liye. Bahut spasht nirdesh hai ki karna hai, Advani ho ya na ho. Ab adhyakshaji ko hi tai karna hai (Suresh Soni has clearly ordered Rajnath to make the announcement, with or without Advani. Now the party chief has to decide)," said a senior party source.
Soni was believed to have been instrumental in Singh's appointment as party president earlier this year, when Advani's objections forced Nitin Gadkari to forfeit his second consecutive term as party president.
Sangh Parivar sources also said that RSS number two Bhaiyyaji Joshi, who was in the National Capital Region for a RSS training programme, got in touch with Advani today. But they claimed that he only asked about his health and did not inform him about any RSS directive regarding Singh's proposed move.
While Singh  has  rejected Advani's suggestion for a parallel election management committee, he has not personally communicated the decision to him.
Senior leader Murli Manohar Joshi last night conveyed to the party president that "vyakti-pooja" (hero-worshipping) should be avoided in the party.