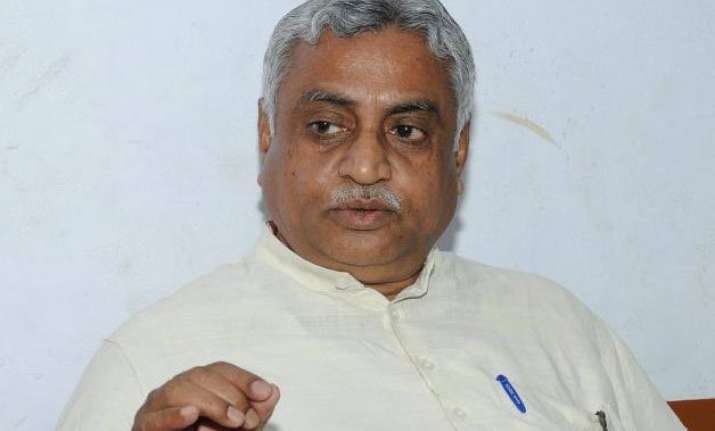 Nainital:  The RSS on Thursday said it made a contribution to the change in social thinking which finally led to the political transformation at the Centre and Narendra Modi's rise to power.
"The change of guard at the Centre reflected a major social change as well, a churning to which many factors, including the RSS, contributed," RSS's Akhil Bharatiya Prachar Pramukh Manmohan Vaidya told reporters on the sidelines of a three-day meeting of the Sangh's Prant Pracharakas here.
He was replying to a question on how he looks upon the rise of a man like Modi to the country's top office despite his past links with Sangh.
Asked whether a man with past Sangh links at the helm was more conducive to the expansion plans of the Sangh, Vaidya said RSS did not work through governments but through its cadres who are working round the clock to strengthen and expand the organisation.
However, he said with a "pro-RSS" party at the helm in New Delhi, the Sangh can hope hurdles would not be put in its path.
He said Sangh's social acceptability and base has risen dramatically over the past one decade with even people of the internet generation associated with the fields of IT and software coming forward to embrace its nationalist ideology.
Citing data collected during the ongoing meeting, he said the Sangh has made inroads into social sections which have traditionally maintained a distance from it.
"This shatters many myths and canards spread against the Sangh," he said.
There has been an increase of 4000 trainees in comparison to last year, the applications for our primary training classes has increased from 80,000 last year to 1,15000 this year, he said.
Claiming that there have been many indicators of the Sangh's expanding base he said it has covered 86 per cent of the development blocks across the country and is working hard to cover hundred per cent of them.
He said strictly matters organisational are being discussed at the ongoing meet which will conclude tomorrow and added that the meet was to review the performance of prant and zonal units.
He said the organisation is growing in all 42 prants and 11 zones but Kerala and the Malwa region of Madhya Pradesh are among the best performing areas.