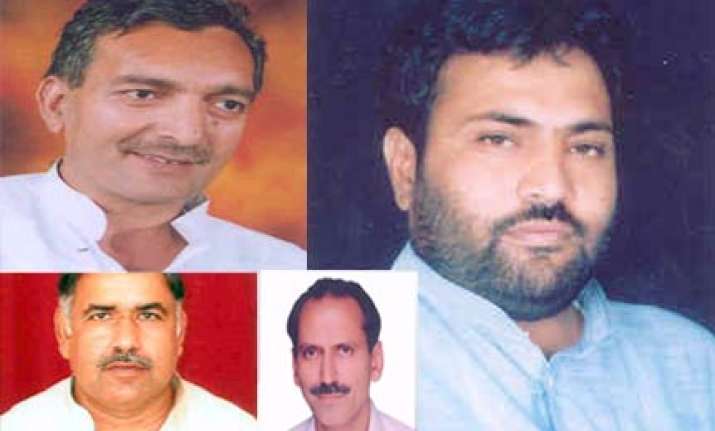 The Rajya Sabha on Monday revoked suspension of four Samajwadi Party members who were punished for their unruly behaviour while protesting against the Women's Reservation Bill passed by the Upper House on March 9.
A government resolution for revocation of suspension of the SP members - Veerpal Singh Yadav, Kamal Akhtar, Nand Kishore Yadav, Aamir Alam Khan - was adopted by the House. Following this, Deputy Chairman K Rehman Khan announced the revocation of their suspension.
Three others - Subhash Yadav (Rashtriya Samajwadi Party), Sabir Ali (Lok Janshakti Party) and Ejaz Ali (unattached) - were also suspended along with the SP members till the end of the current session.
All the seven were marshalled out amidst uproar as they protested the Constitutional Amendment Bill, providing for reservation of one-third seats for women in the Lok Sabha and the state Assemblies.
No official reason was cited for revocation of suspension of the SP members. Besides, there was no mention in the resolution about the three other suspended members.
Nand Kishore Yadav had confirmed on March 12 that he and his other party colleagues had met Ansari, but refused to admit that they had apologised.
"We did meet the Chairman. He had called us. Neither he nor we did raise the issue (of the MPs' conduct)," Yadav had said. PTI