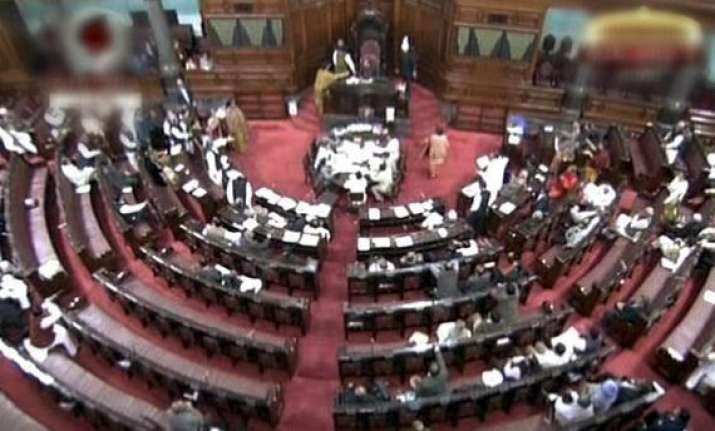 New Delhi, Aug 5: The decision to create Telangana and demand for carving out Bodoland state led to uproar in Rajya Sabha today on the opening day of Monsoon Session of Parliament leading to two adjournments before noon.
Soon after the House paid obituary references, two TDP members entered the Well opposing creation of separate Telengana state.
Biswajit Daimary (Bodoland People's Front) too entered the Well carrying a placard.
While TPD members raised banners against division of Andhra Pradesh, Daimary held banner that read: "If Telengana, Why Not Bodoland?"
"I am sorry you can't do this. No banner shall be shown," Chairman Hamid Ansari said to unheeding members, asking them to go back to their seats.
Upset with members not listening to his appeal, Ansari adjourned the House for 10 minutes saying he was forced to do so because of "disturbances created by three members in the well."
When the House reassembled, similar scenes were witnessed. Ansari once again asked the three members to return to their seats.
However, the members kept shouting slogans in the Well.
Amid slogan shouting, the Chairman adjourned the House till noon.
Earlier, DMK Chief M Karunanidhi's daughter M Kanimozhi took oath as a member.