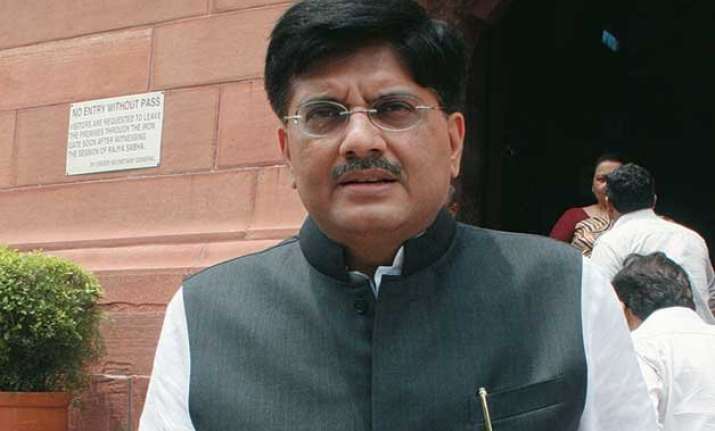 Bhubaneswar: An amount of Rs 3 lakh crore would be invested in building infrastructure for transmission and distribution of power in the country, Union Power Minister Piyush Goyal today said.
This would facilitate a 24×7 power supply, the minister said, adding the revenue to be generated from the auction of coal blocks would be spent on the development of coal-bearing areas.
Focusing on the NDA government's commitment to provide 24x7 power supply to people, Minister of State for Power (Independent Charge) Goyal said the eastern states would get lakhs of crores of rupees through auction of coal blocks.
"Eastern states like Odisha, West Bengal, Jharkhand and Chhattisgarh will get lakhs of crores of rupees by the auction of coal blocks," he said in an address through video-conferencing from New Delhi.  Goyal was speaking on "Power for All: Realising the Goal of 24×7 Power Supply".
Goyal said that the Centre had set a target to double coal production by 2019, thereby doubling power generation.
He said the states could benefit from coal blocks auction in other ways too like progress in industrialisation, high revenue generation and business environment and others. This apart, Goyal said, the auction of coal blocks would ensure transparency in the deal.
"The end-users like power producers, steel makers and others will also get their required raw material in an honest way," Goyal said.