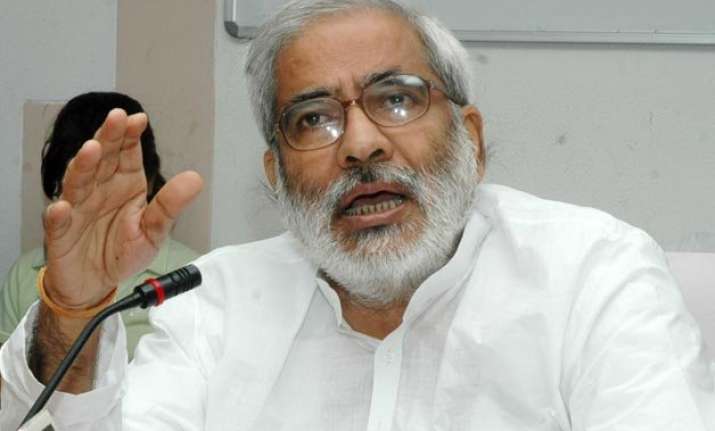 Patna: Senior Rashtriya Janata Dal (RJD) leader and Lalu Prasad's close aide Raghuvansh Prasad Singh said that seat-sharing between ruling Janata Dal (United) and his party was made in hurry and that it is very 'disappointing'.
"There has been hurry in announcing the sharing of seats for the upcoming Assembly poll. The leaders of the alliance decided the seat sharing but the party workers and supporters are disappointed with the equal sharing," Raghuvansh said yesterday.
He said that the RJD should get not less than 140 seats under the grand alliance.
"Since Nitish Kumar has got the chief ministerial post, the RJD should have got more seats in its fold," Raghuvansh added.
Last week, the RJD, JD(U) decided that both will contest 100 seats each while leaving 40 seats to Congress party.
The alliance had left meagre three seats to the fourth partner National Congress Party (NCP) which they refused while demanding 12 seats.
The Bihar Assembly comprises 243 Chairs.
Assembly election in Bihar will take place in October-November this year.