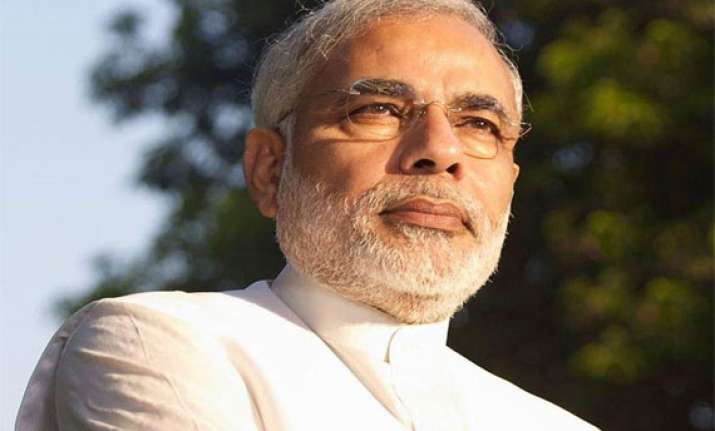 Varanasi: Riding high on BJP's resounding victory in the Lok Sabha polls, Narendra Modi today took a dig at the drubbing of his rivals saying a coalition may be put together to form an opposition.
"Normally coalitions are forged to form a government. But now, a coalition is being put together to form an opposition. People of the country have given a slap on their faces," he said in his thanksgiving speech on the banks of the Ganga river here.
Invoking 'Ma Ganga', he said it was on her call he was here to contest and added that it was God's will to be sent here to help clean the river and accomplish other tasks to make the holy town a cultural capital of the country.
"It is Mother Ganga who has set a task for me and I will follow her the way she guides me and will keep working on her directions," he said.
Participating in the 'Ganga Aarti' here today evening Modi said when India was leading the world, Varanasi led the nation.
"Till Varanasi leads the nation again, India cannot lead the world," he said calling upon the people of the country to support him and contribute in helping India regain its pristine glory and Varanasi its place of prominence.
He also promised to convert the holy town into a big tourist spot and said making the city clean will be his top priority and sought the people's support in doing so.
The first condition for making Kashi a cultural and spiritual capital of the country is to keep the city clean, he said adding that it has the potential to once again become the great tourist destination.