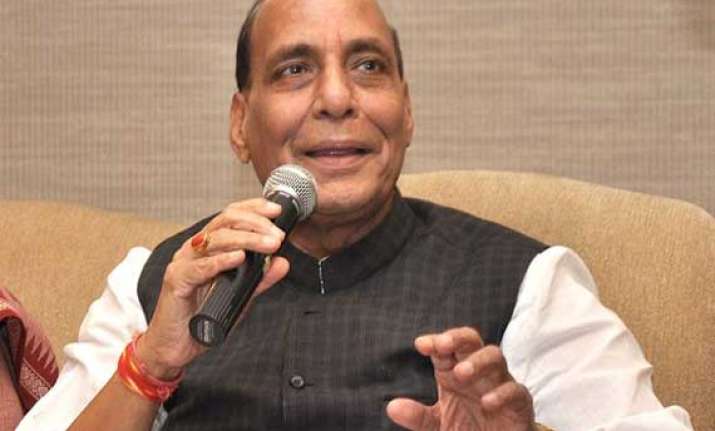 Varanasi: Ahead of the last phase of Lok Sabha polls, BJP today accused other parties in UP, including Congress, SP and BSP, of playing communal cards as part of their "polarisation politics" as they were suffering from "depression" and demanded the Election Commission to ensure free and fair polls in Varanasi.
Addressing the last press conference before the poll campaign came to an end in this temple town and 40 other constituencies in other parts, BJP President Rajnath Singh also said that all parties were welcome to join BJP-led NDA even after polls, although the party was confident of getting a clear majority for the existing alliance itself.
"We are already getting a clear majority. Our internal assessment shows that we have taken a clear lead on more than 300 seats and we are very much confident of crossing the magic mark of 272 seats to form a BJP-led NDA government," Singh said.
The BJP leader said that there was also a possibility of BJP on its own crossing 272-mark. "Still, if any party wants to support BJP-led NDA government, we will welcome them."