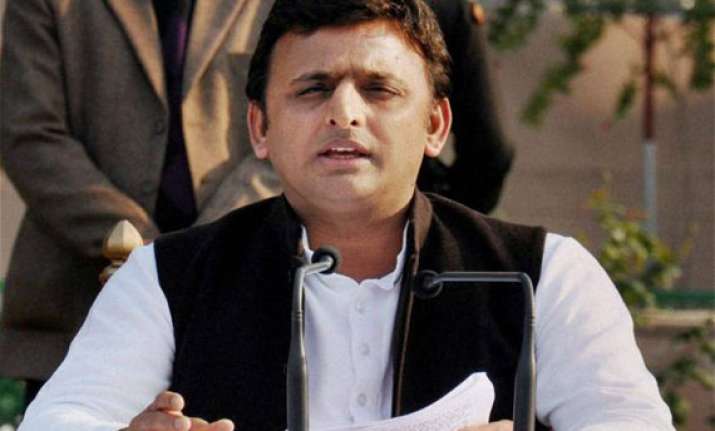 Lucknow: Amid demands of his resignation over the dismal showing by the ruling Samajwadi party in the Lok Sabha elections in the state, Uttar Pradesh Chief Minister Akhilesh Yadav today indicated that he was in no mood to quit and reasons behind SP's poor show were being reviewed.
"The political equations of all the states are different..  one state cannot be compared to another", Akhilsh said in response to questions on whether he would follow his Bihar counterpart, who resigned after the announcement of the elections results.
The chief minister who today presided over the first cabinet meeting after the completion of the polls said the reasons behind his SP's poor show are being reviewed in detail by the party chief Mulayam Singh Yadav.  
A meeting for the same would be called and action would be taken against those found lagging later, he said.  "The government took prompt decisions and implemented schemes but the Samajwadi Party failed to publicise them among the people", he said, adding "SP is far ahead in works but lags behind in its publicity".