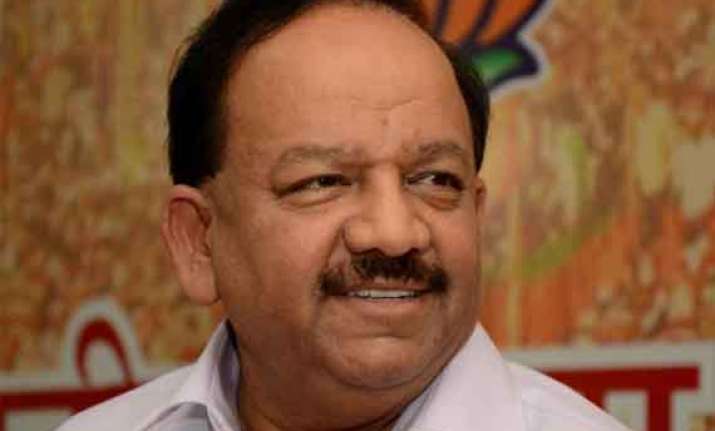 New Delhi: Upbeat over party's spectacular victory in the Lok Sabha polls, Delhi BJP chief Harsh Vardhan today said the party was ready for assembly election in the city "anytime soon" and exuded confidence of getting a clear majority 59-year-old Vardhan made it amply clear that BJP will not try to form a government in Delhi by resorting to any sort of "manipulation" and would wait for election to get a "clear mandate" to rule the city.
"We are ready for fresh election for the legislative assembly. I think election should be held at the earliest. I am confident that people of Delhi will give us a clear majority when polls are held," he told PTI in an interview.  
BJP recorded a landslide victory in Lok Sabha election in the city emerging victorious in all seven seats with huge margins ranging from over one lakh to 2.6 lakh votes.  BJP's vote share in Lok Sabha polls in the city had also jumped to 46.1 per cent from 33.07 per cent in the assembly polls.
Vardhan himself won from prestigious Chandni Chowk Parliamentary seat by a margin of over 1.35 lakh votes.  
Favouring early assembly election, Vardhan said polls will have to be held within next eight months as President's Rule cannot continue beyond one year.