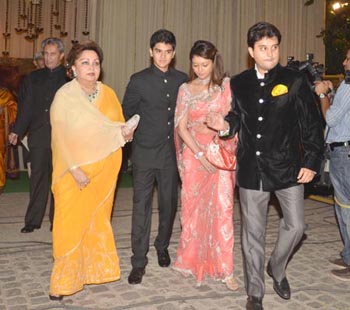 He is a claimant to property worth Rs. 20,000 crores or $3.27 billion belonging to his late father, Madhav Rao Scindia.
Born to Late Madhavrao Scindia and Madhvi Raje Scindia, he did his schooling from Mumbai and later from Doon School, Dehradun. He pursued his further education from Harvard and Stanford Graduate School of Business.
Apart from politics, Jyotiraditya also has keen interest in cricket. He was appointed as the president of the regional Madhya Pradesh Cricket Association. Scindia exploded against the entry of corruption into the game of cricket after the spot fixing scandal in IPL came into lime light.