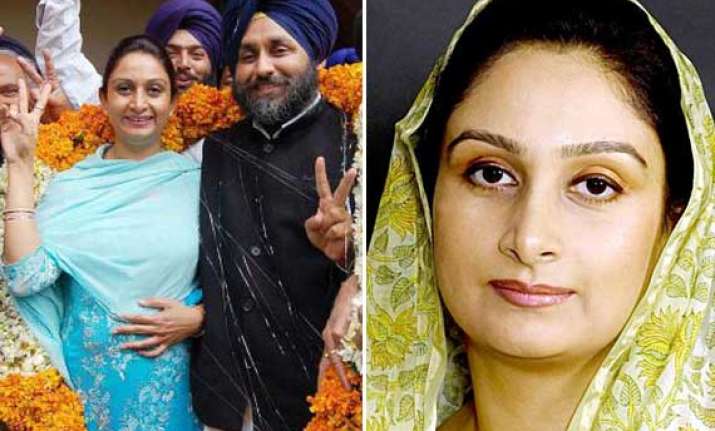 New Delhi: The Badal family of Punjab is one of the most prominent political families of India.
Prakash Singh Badal , the Chief Minister of Punjab has very carefully groomed the political careers of  his son Sukhbir Singh Badal and his daughter-in-law Harsimrat Kaur Badal. 
While Sukhbir Singh Badal is the Deputy Chief Minister of Punjab , Harsimrat  Kaur Badal is the Lok Sabha MP from Bathinda constituency.  
Sukhbir Singh Badal is the political heir of Prakash Singh Badal in Punjab and Harsimrat  is being groomed to play a bigger role at the national level. 
Let's have a look at some of the most interesting pics of Sukhbir Singh Badal and his wife Harsimrat Kaur Badal: