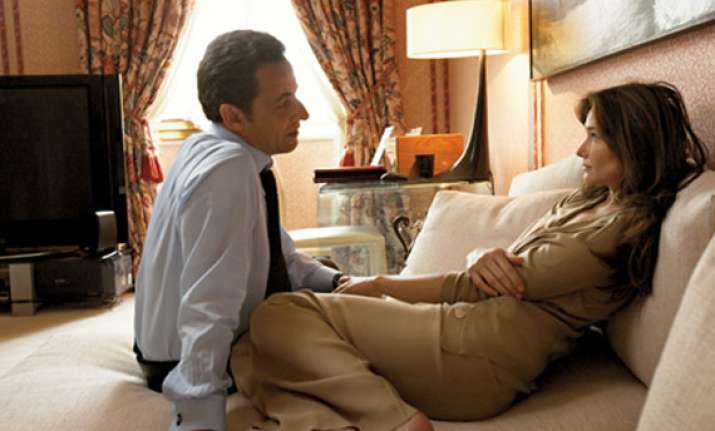 New Delhi: Nicolas Sarkozy, the twenty third president of France created a sensation when he married Carla Bruni, the sexy Italian singer, songwriter and model.
Sarkozy and Bruni met at a dinner party in November 2007 and married on 2 February 2008 at the Élysée Palace in Paris. It was Bruni's first and Sarkozy's third marriage.
The world was surprised at Sarkozy's decision to marry Carla Bruni as she was infamous for changing her boyfriends quite frequently. 
Despite all the skepticism of critics, the marriage is still running well and the couple has a daughter, Giulia, born on 19 October 2011. 
For the first time in the history of France, a French president has had a child while in office.
Let's have a look at some of the most popular pictures of the French president Sarkozy and his sexy wife Carla Bruni.