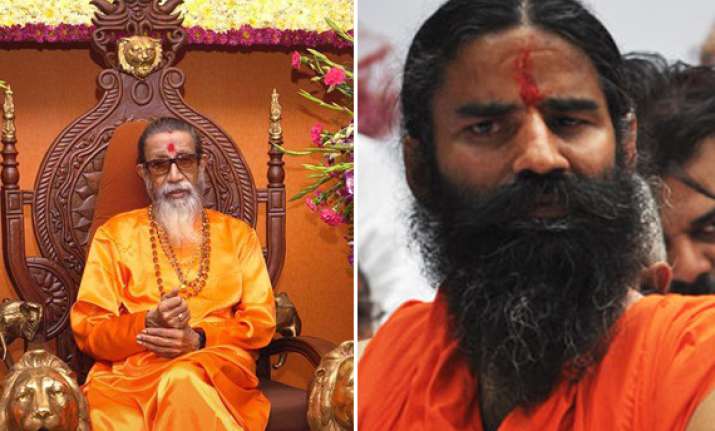 Mumbai, Nov 16: Yoga guru Swami Ramdev today went to Matoshree and came out to say that Shiv Sena chief Bal Thckeray's slow recovery from crisis was  nothing short of a "divine miracle" (daivi chamatkar).
Speaking to an English news channel, Ramdev said, "right now "supra-medical" science is at work on the Shiv Sena chief." 
Ramdev said, Bal Thackeray's will power is too high and he is battling like a fighter. "I met Uddhav Thackeray and his family members. I have a close relationship with the family for the last 8-10 years. I have full belief that Bal Thackeray will come out of this crisis. 
"The prayers of millions of people and Balasaheb's will power have brought about a situation which I can call nothing short of a divine miracle", said Ramdev.  
"Uddhavji also appears to be strongwilled and he is not perturbed in the least", said the yoga guru.