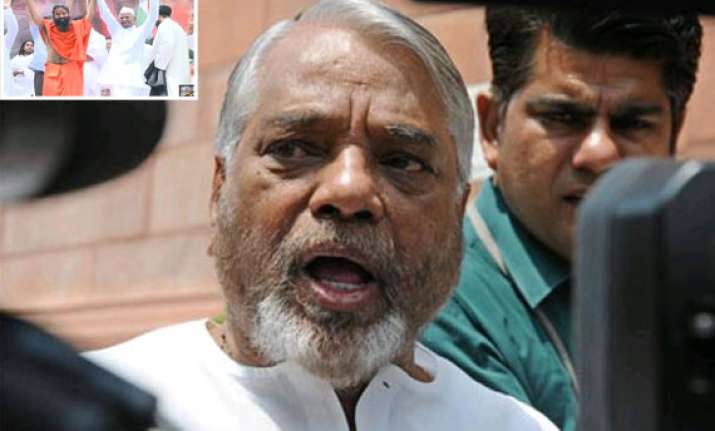 New Delhi, Jun 3: Upset with Baba Ramdev and Anna Hazare over their joint fast going on in Delhi today, the congress party hit back and termed their fast as an infantile and uncalled for approach.
"This is an infantile approach, absolutely uncalled for approach. What Anna wanted about corruption, the entire nation knows corruption has to be fought and it is fighting. He has brought it to the nation's focus because for 40 years we have been thinking of Lokpal," said senior Congress leader Keshav Rao.
"According to me, Lokpal is not a silver bullet, which will go and chase and catch a person. There are a plethora of laws, which deal with it. What we require is some kind of a golden link, which will bring them all together and coordinate," he added.
Keshav Rao pointed out that for the first time in the history of Parliament, a private group was invited to assist in the drafting of a bill.
"We have invited a private group to come and sit and draft a bill. The government has taken it seriously, the nation has taken the issue seriously, the spirit of the agitation seriously. And we are doing it, but you must give scope for everybody to speak," he said.