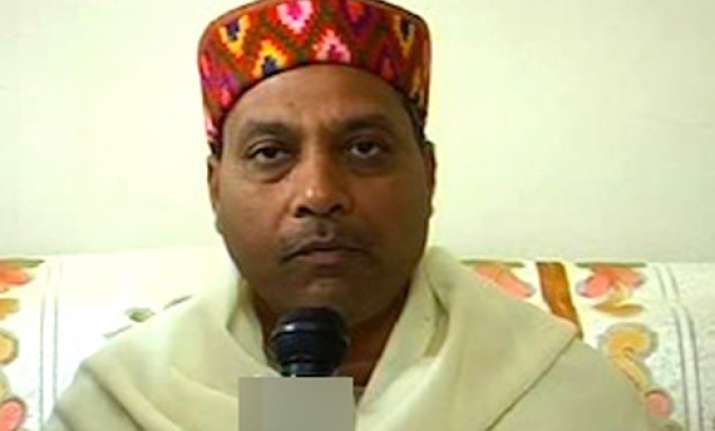 Alwar, Rajasthan, Dec 31:  BJP MLA Banwari Singhal's demand to ban skirts in schools in Alwar district has invited sharp reaction from women leaders and girls, who held protests in front of the legislator's house here and demanded an apology from him.
However, the MLA said his only aim was to save school girls from the prying eyes of men and not to restrict their freedom.
"It is a childish statement and the MLA has expressed that he is a narrow-minded person. We went to protest against him yesterday in a group of 35 but he did not come out of his house," Gurjeet Kaur, a college student, said here.  
She demanded that Singhal should apologise for his remarks and said the demonstration would continue if the MLA didn't seek apology.
"We understand things and we and our parents are well aware of our safety so the statement of the MLA is uncalled for," another girl Kirti said.
However, the MLA said the girls and others should understand the meaning of the statement instead of taking it in a wrong way.
"I just demanded change in dress code of school girls from skirts to trousers or salwar kameez just to keep them away from lustful eyes of people. I did not demand restriction on their freedom.The girls protested and I tried to explain my view but the protest was politically motivated," the MLA said.
 Singhal had written a letter to the chief secretary on Friday last to make salwar kameez or trousers the dress code for secondary and senior secondary schools in Alwar instead of skirts.
Reacting sharply to the MLA's statement, activist Kiran Bedi today said, "Wearing skirt does not mean you have a loose character. It is a dress. I feel before giving such orders the way our elected representatives speak they should introspect their behaviour".
NCW spokesperson Mamata Sharma said, "In this era when we are trying to make young girls passengers of future why do we want to make them prisoners of past. After so many years of independence we are talking about dress code, it is very saddening.
"Why should there be a difference between girl and a boy...society should change its mindset which should be better," Sharma said.
CPI(M) leader and activist Subhasini Ali said it once again emphasises the fact that many people, who are in a position of authority and power, feel that whatever happens to women is their own fault and women should be responsible for their own protection in the way they dress themselves.  
An activist of Josh organisation, Guddi, also demanded that the MLA retract his statement and apologise.  
"How can the ban on skirts stop rape? There are cases in which girls were in salwar kameez or saree but they became victim of sexual harassment," she said.  
A local resident Naresh said that the MLA should think about the security of girls and should have taken a step for this instead of making such statements.  
"He should demand control on crime and check on criminals instead of teaching girls," he said.