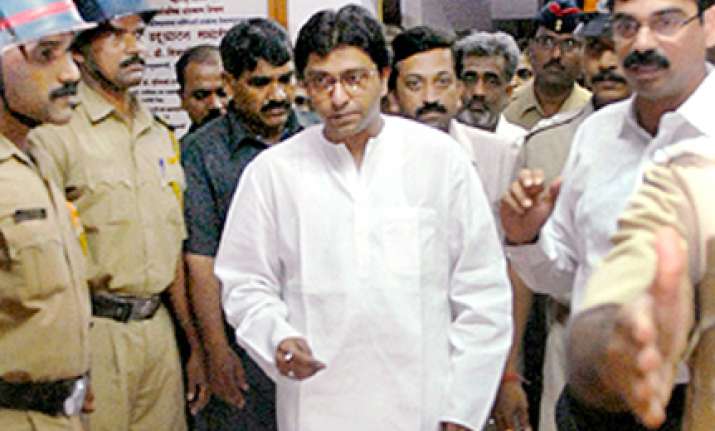 With the poll date October 13 fast approaching, the tone of speeches in Maharashtra have become shriller. While Shiv Sena chief Bal Thackeray compared Raj Thackeray with Pakistan's founder Mohammed Alui Jinnah in his newspaper, the nephew repaid the compliment with a question hurled at son Uddhav. 
The Maharshtra Navnirman Sena chief while addressing a poll rally in Pune said Uddhav Thckeray has done nothing for the Marathis manoos. 
"I've 81 police cases against me in connection with my agitations for the Marathi manoos. Does the Sena leader who proclaims his love for Maharashtra have even one case against him for killing a mosquito'" asked Raj without naming his cousin. 
Added Raj, "He got everything on a platter. I've built my party from scratch. If I were a helpless person, I'd have joined any party instead of starting my own."
Uddhav has been very critical of Raj lately and accused him of hijacking Sena's agenda. Uddhav had asked why Raj did not criticize the Congress-NCP government. "He knows that if he criticizes them, he will be caught by the tail like a rat and put in jail," Uddhav had said.
He'd also warned Raj, "If he criticises the Sena once more, I'll settle scores once and for all on the last day of election campaigning at Shivaji Park."
Raj had said earlier, "Shiv Sena is interested in Marathi votes and not the Marathi manoos. Their affection for Marathi people started only after they realised that Marathi people voted for MNS in the LS polls."
Uddhav responded by saying, "The MNS is working to divide the Marathi votes, which will benefit the Congress-NCP."