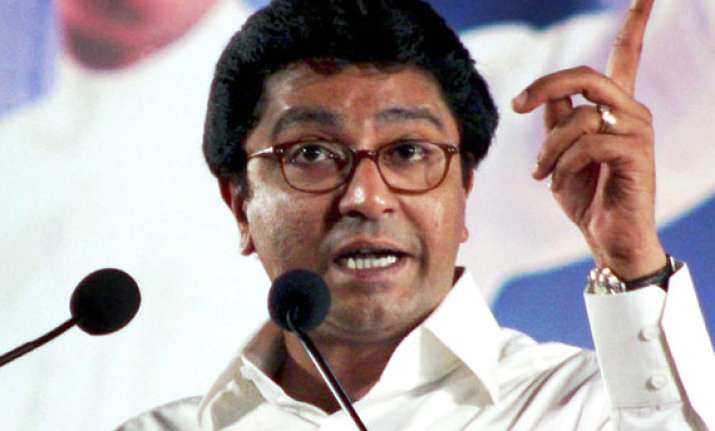 Kolhapur (Maharashtra), Feb 13: Maharashtra Navnirman Sena Chief Raj Thackeray Tuesday said that he has no intention of "forming an alliance with any other party".
Addressing a massive rally in this Maharashtra tour from where he started his state-wide tour to check on the drought situation, Thackeray's statement came as a snub to his cousin and Shiv Sena president Uddhav, who had hinted at reconciliation with Raj in an interview last month.
"I do not wish to form an alliance with anyone," Raj said, putting an end to the speculations of the possible merger of both parties.
In an interview in his party mouthpiece, Saamna, Udhav, asked if the two warring cousins could form an alliance, said that the MNS was welcome but this question had to be asked to both of them when together. Raj had then refused to comment.
Speaking for the "Marathi Manoos", Raj also demanded that appropriate jobs be given to Marathi speaking citizens of the state and plush jobs not be offered to "outsiders".
He also took pot shots at Deputy Chief Minister Ajit Pawar who belongs to the Nationalist Congress Party (NCP) and other NCP ministers and leaders, asking Pawar not to give him any suggestions related to farmers and agriculture.
Thackeray also said that there is no need to erect a 300-feet statute of Maratha warrior Chhatrapati Shivaji Maharaj in the middle of the Arabian Sea, facing the Marine Drive in south Mumbai.
He said that the forts in the state are real residing places for Shivaji Maharaj and that those are the real memorials of the king.