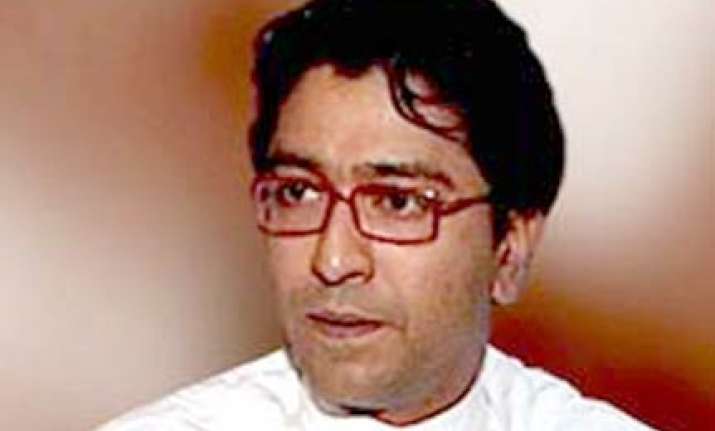 Mumbai: Continuing his fight against multiplex owners for not showing Marathi movies at prime time, MNS chief Raj Thackeray said he has called a meeting of producers to discuss their issues.
"A meeting of Marathi producers would be held tomorrow to discuss their issues," Raj Thackeray told reporters on Sunday night.
Once again warning the multiplex owners, the MNS chief said they have to show Marathi movies at prime time. "Their arrogance would not be tolerated," he said.
"Even Marathi has some good movies. Mahesh Manjerekar's 'Mee Shivaji Raje Bhosle Boltoy' did a business of Rs eight crore. Similarly, we should also remember that all Hindi movies do not do good at the Box Office," he said.
He said he has not taken up the issue with any politics or elections in mind.
Besides multiplex owners, Raj Thackeray also had a word of advise for the Marathi manoos.
"Even Marathi people should go to the theatres to watch movies and plays," he added.
MNS activists yesterday had staged protests outside multiplexes in Mumbai, Thane and Aurangabad for not screening Marathi films. Property at Nakshatra multiplex near Dadar railway station was damaged while posters at Starcity in Mahim were torn.
They also protested outside Anjali Big Cinemas in Aurangabad and Infinity mall in Thane. PTI