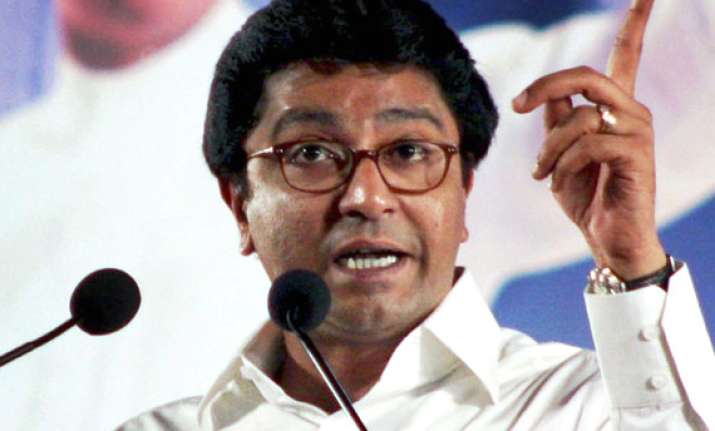 Solapur (Maharashtra), Feb 23: Maharashtra Navnirman Sena chief Raj Thackeray Friday hit out at Congress leaders like union Home Minister Sushilkumar Shinde and Nationalist Congress Party leader Ajit Pawar for their "inaction" on various issues affecting the people.
Attacking Shinde in his home town, Thackeray charged Shinde with ignoring the issues of the local people. "(Congress president) Sonia Gandhi appointed a Dalit as the home minister, but what has he done for Dalits in his town," he asked.
Thackeray, who is on a tour to all drought prone-regions of the state, addressed a massive public rally here, his third in the past one month.
Lashing out at Maharashtra Deputy Chief Minister Ajit Pawar, he termed his drought-relief tour as only an eyewash and also questioned him on his alleged involvement in the multi-million crore irrigation scam in the state.
Thackeray also asked the NCP leader to explain how the drought situation became so bad. "Where are the Rs.70,000 crore that once belonged to the state water resources department," he asked.
Pawar had Sunday ridiculed Thackeray's statewide tour terming it "bogus" and said that his own statewide tour is actually dedicated to drought-affected people, as against Thackeray's tour and his rallies.
Pawar had also taken a jibe at Thackeray saying: "People who didn't know anything about the drought situation are doing drama."