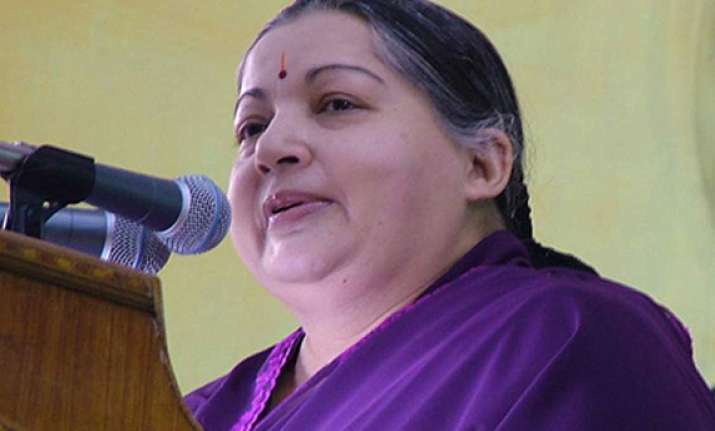 Chennai, Feb 26: Tamil Nadu Chief Minister J. Jayalalithaa Tuesday termed the railway budget as inflationary, lacking long-term perspective and encroaching upon the state's domain.
"The rail budget presented in parliament today is uninspiring and totally lacks any long-term perspective with regard to infrastructure development in the country," Jayalalithaa said in a statement.
"The budget places an even greater burden on the already overburdened common people through an indirect passenger fare increase by way of levy of higher fees and increase in freight tariff, which will cause an increase in prices of essential commodities," she said.
According to Jayalaltihaa, the railway ministry was also trying to appropriate the allocation towards the Mahatma Gandhi National Rural Employment Guarantee Scheme (MGNREGS) for its needs.
She called it unfair and an encroachment upon the decision-making powers of local bodies and state governments.
Referring to the new railway lines and services announced by Railway Minister P.K. Bansal for Tamil Nadu, Jayalalithaa said the schemes were being demanded for many years and the announcements were based on repeated requests from the state government.
"Unlike ongoing projects, which have been greatly delayed, I hope at least these projects will be implemented on time," she said.