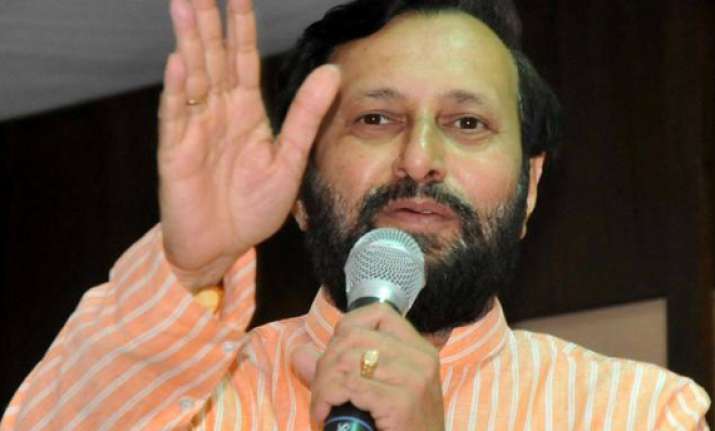 New Delhi, Feb 26: The BJP and the Left Tuesday slammed the government's railway budget, saying it was eyewash as there were camouflaged hikes in passenger fares apart from the increase that took place before parliament's budget session started.
"The government has adopted a new strategy, it did not increase the fares in the rail budget but before the budget. Why is the government increasing the fare in a hidden manner?" asked Bharatiya Janata Party (BJP) leader Prakash Javadekar.
Communist Party of India-Marxist (CPI-M) leader Sitaram Yechury slammed the government for "camouflaged" hikes in the budget.
"The hikes are camouflaged. Though the fare has not been hiked, the service charges, reservation charges and other charges that have been increased will ultimately result in a hike in the overall fare," Yechury told reporters.
"Moreover, the hike in freight charges will have a spiralling effect on inflation," he said.
Both the BJP and CPI-M said the railway had a major dearth of finances, and also said that the public-private partnership (PPP) model would not prove beneficial for the railways.
"The railway will have to reinvent itself to fit in PPP model. The railway needs a series of reforms, and for that it needs a great budgetary support, which is missing," said Javadekar.
"This is not a railway budget, but a farewell budget for the government. It is rather Rae Bareli budget," he said, referring to the parliamentary constituency of Congress chief Sonia Gandhi.
BJP leader Yashwant Sinha, criticising the budget, said: "I feel the situation is horrible, never seen earlier. There was slogan shouting in the house that this is not a rail budget but a Rae Bareli budget."