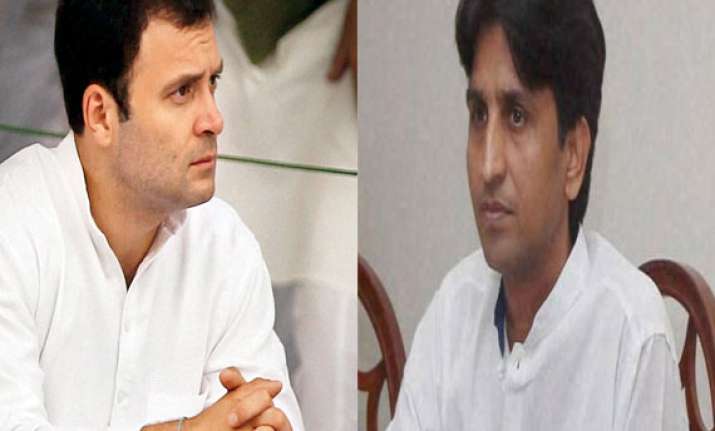 Amethi (Uttar Pradesh): Congress vice president Rahul Gandhi will lose "by a big margin" in the Lok Sabha polls here, AAP leader and candidate Kumar Vishwas says.
The Arvind Kejriwal associate also said in an interview that the biggest losers of the election in Uttar Pradesh will be, besides the Congress, the Bahujan Samaj Party (BSP) and the now ruling Samajwadi Party.
Saying a "historic campaign" was under way in Amethi, Kumar Vishwas said his confidence about his own victory and Gandhi's defeat came from numerous interactions with voters, mainly in rural pockets.
"I am confident Rahul Gandhi will not only lose but will lose by a big margin."
He said that until the advent of the Aam Aadmi Party, none of the existing political parties really challenged the Gandhi family in Amethi.
Although the Gandhi family has represented Amethi in the Lok Sabha for decades, Kumar Vishwas insisted that poverty was widespread in the sprawling constituency and Amethi lagged behind in economic development.
"The issues in Amethi concern development. There is a place called Shankarganj which has a half-built bridge. It has not been completed for the past seven years."
Amethi has elected to the Lok Sabha members of the Gandhi family since 1980. They include Sanjay Gandhi (1980), Rajiv Gandhi (1984, 1989), Sonia Gandhi (1999) and Rahul Gandhi (2004, 2009).
Gandhi family loyalist Satish Sharma was elected in 1991 and 1996. The Bharatiya Janata Party's Sanjay Singh snatched it in 1998. He later joined the Congress.