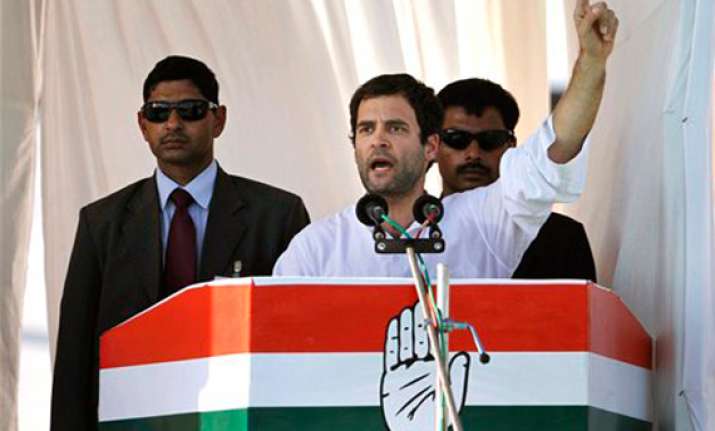 New Delhi, Feb 14: Congress vice-president Rahul Gandhi is going to Nagaland Thursday to campaign for the Feb 23 assembly election, a party leader said.
During his visit to Nagaland, Gandhi will be addressing two public meetings one at Tuensang district Parade Ground and another in the Mon district.
He will visiting Meghalaya next week to campaign for the party for the state assembly election, the party leader said.