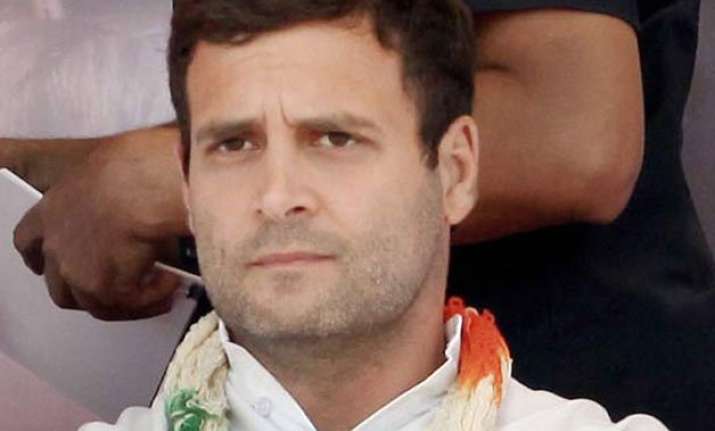 New Delhi: Congress Vice-president Rahul Gandhi is believed to have put the performance of eight new Pradesh Congress Committee (PCC) presidents under scanner, according to a report published in Economic Times. 
The move comes two days after AICC changed PCC presidents in five states along with the  appointment of one regional Congress Committee President.
It is believed that Rahul has taken this decision to reach out to the senior leadership of the party indicating his readiness to be "reasonably flexible and pragmatic" before taking over as party president.
ALSO READ: Rahul Gandhi likely to become Congress chief in April
The decision has already been closed on removal  of BS Bajwa of Punjab, the first PCC Chief selected by Rahul. The other seven whose performances will be reviewed are - Arun Yadav (MP), Ashok Tanwar (Haryana), G Parameswara (Karnataka), Nirmal Khatri (UP), Ashok Chowdhary (Bihar), Sachin Pilot (Rajasthan) and VM Sudheeran (Kerala).
According to the ET report,  some of them could be asked to vacate their seats while the others could be compelled to work on fostering their relationships with the seniors of the respective states.
The party is known to be running on a belief that the PCC Chief should have a more popular and experienced face. Party is known to have learnt this through Haryana experience where Tanwar is losing grounds due to strong opposition by the Hooda camp in the state. He is not even able to gain confidence of those senior leaders of the state who are anti-Hooda.
The party is learnt to be on a look out for a credible leadership in the state of Jharkhand also.
On 2nd March, Congress had appointed five new PCC Chiefs – Ajay Maken in Delhi, Ashok Chavan in Maharashtra, Ghulam Ahmed Mir in Jammu and Kashmir Bharatsinh Solanki in Gujarat and Uttam Reddy in Telangana alongwith appointment of AICC secretary Sanjay Nirupam as Chief of Mumbai Regional Congress Committee.