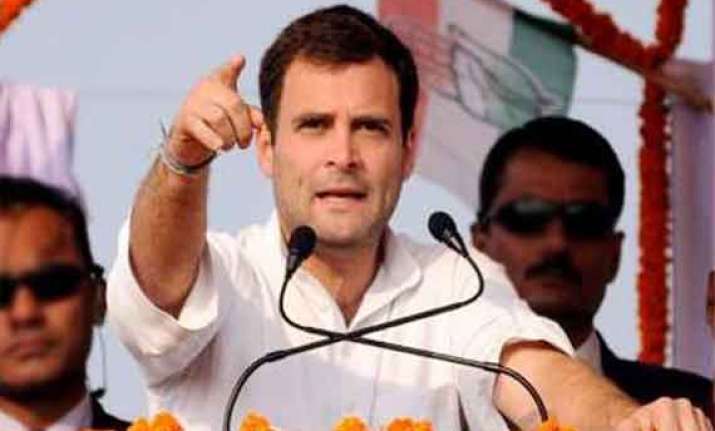 Alwar: Amid beating of drums, showering of flower petals, bursting of crackers and shouting of slogans, Congress vice president Rahul Gandhi Tuesday held a road show for his aide Jitendra Singh who is contesting from Alwar Lok Sabha constituency.
Singh, a union minister in the Manmohan Singh government, is facing a tough battle this time against the BJP's Mahant Chandnath.
Congress state president Sachin Pilot accompanied Rahul and Singh on the three km-long roadshow that passed through major areas of the city.
Singh, who belongs to the erstwhile Alwar royal family, is seeking a second term as MP from this constituency. In the 2009 Lok Sabha polls Singh had defeated Kiran Yadav of the BJP.
The road show which was expected to be completed in 45 minutes took almost double that time as Gandhi was greeted by a crowd of thousands on both sides of the road.