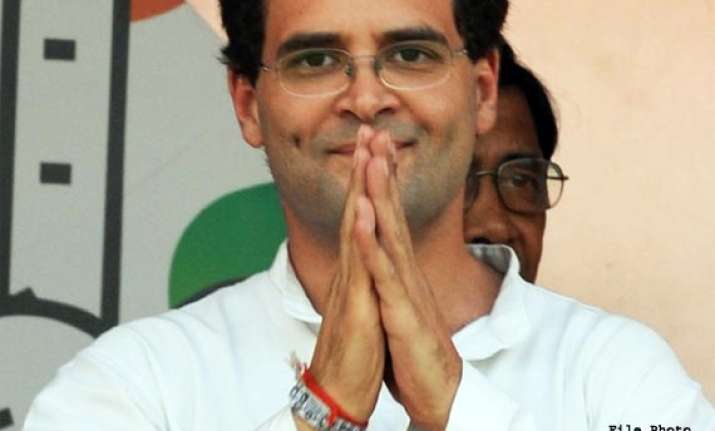 Ahmedabad: As a part of the party's campaigning for the 2014 general elections, Congress vice-president Rahul Gandhi will address a public rally on March 11 at Balasinor town of Kheda district in Gujarat.
"Congress vice-president Rahul Gandhi will address an election rally at Balasinor on March 11," Gujarat Pradesh Congress Committee president Arjun Modhvadiya announced here today.
"The Congress party will begin its state-wide campaign against the BJP government's corruption from March 4 to March 11 by organising a padyatra in all the 26 constituencies," Modhvadia said.
"On the last day, Rahul Gandhi will address the people about the achievements of the UPA government and welfare schemes introduced during two terms," he said.
"Congress will make people aware about the Centre's welfare initiatives like the Right to Food, Mahatma Gandhi National Rural Employment Guarantee (MNREGA), Right to Information and the Forest Rights Act," he said.