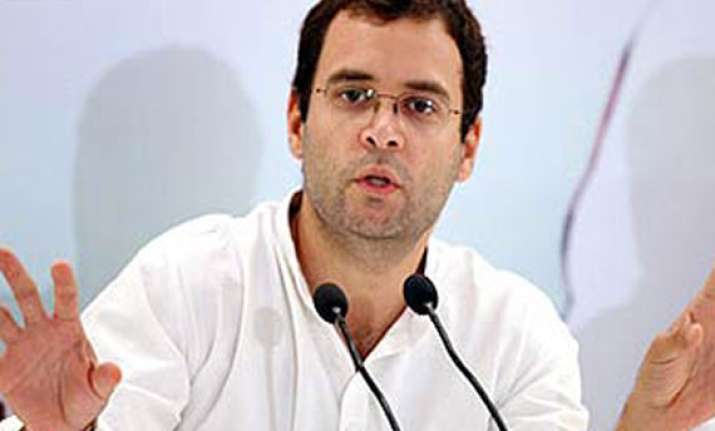 New Delhi: Rahul Gandhi yesterday promised to a group of street vendors that grievances of the community will be addressed and Union Home Minister Sushil Kumar Shinde will meet them "directly" to listen and settle the problems being faced by them.
The delegation from Chandni Chowk area met the Congress vice president to thank him for the passage of the Street Vendors Bill.
The Street Vendors (Protection of Livelihood and Regulation of Street Vending) Bill, 2014 which Lok Sabha had cleared on September 6 was passed by Rajya Sabha on February 19 this year.
It provides for protection of livelihood rights and social security of street vendors. The one-hour long interaction took place at Gandhi's residence here after an earlier programme 'Rehri Patri Chaupal' scheduled in Chandni Chowk in the morning was cancelled.
Gandhi's idea to reach out to street vendors in Chandni Chowk area to understand their issues and plight could not take off as the National Association of Street Vendors of India (NASVI), which was organising the event, objected to the restrictions imposed by security agencies and Delhi police authorities.
The objections came as attempts were made to evict some street vendors on Friday night, for "sanitising" the area, the sources said.