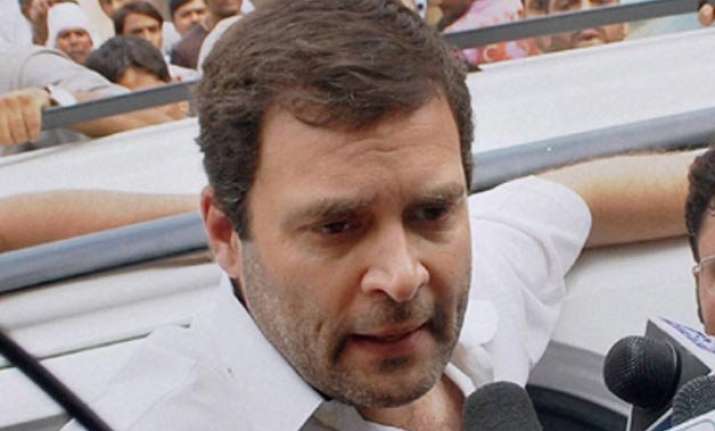 New Delhi: Congress Vice-President Rahul Gandhi today lost his temper when asked if his visit to the Dalit family in Sunped village near Ballabhgarh was a photo-opportunity for him.
Rahul, was answering to queries of media persons after meeting the family when a journalist referred to BJP's allegation that it is a photo-op for him. The instant reply of Gandhi scion was, "It is insulting when someone says that when someone comes here."
Reacting angrily, Rahul said, "It is not insulting to me, it is insulting to the family. What is a photo-op? What do you mean? People are dying left, right and centre in this country. People are being beaten up in this country. What do you mean it is a photo-op?"
Reiterating that he will visit again, Rahul added, "Yes absolutely I will visit. I will visit again and again and again."
On Tuesday, two children of a Dalit family were burnt alive and their parents suffered injuries after a mob set their house on fire using petrol while they were sleeping.
Vaibhav, who was two-and-a-half years old, and his sister, 11-month-old Divya, died on the spot after getting trapped in the fire . The Dalit children's parents had also suffered burn injuries in incident.
The Congress leader reached the home of the Dalit family and met the villagers and father of the two toddlers.