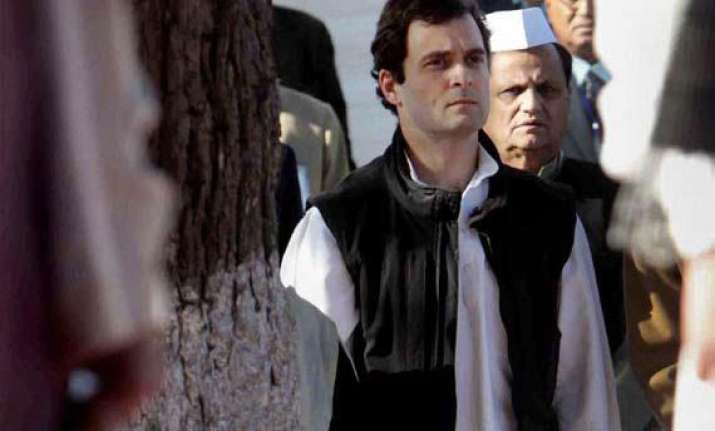 Bhubaneswar, Feb 18: Thousands of party workers and leaders greeted Congress vice president Rahul Gandhi and gave him a rousing welcome in Odisha, where he arrived Monday on a two-day tour, police said.
The leaders and workers of the party greeted him at Jamadarpali air strip near Sambalpur town, a senior district police official told IANS.
Party men raised slogans: "Desh ka neta kaisa ho? Rahul Gandhi Jaisa ho!" (How should a leader of the nation be? Like Rahul Gandhi!) and "Zindabad! Long live Rahul Gandhi!"
This is the first time that the 42-year-old Gandhi is visiting Odisha after assuming charge as vice president of the Congress.
He is scheduled to interact with party leaders and workers at Sambalpur, about 320 km from here.
After a night halt at Sambalpur, Gandhi will leave for Cuttack.
He is likely to hold a meeting with office bearers of all district organisations of the party before leaving for Delhi Tuesday.
The Congress has been sitting in the opposition in the state since 2000. In recent months, it has intensified organisational and political activities across Odisha in a bid to win power back.