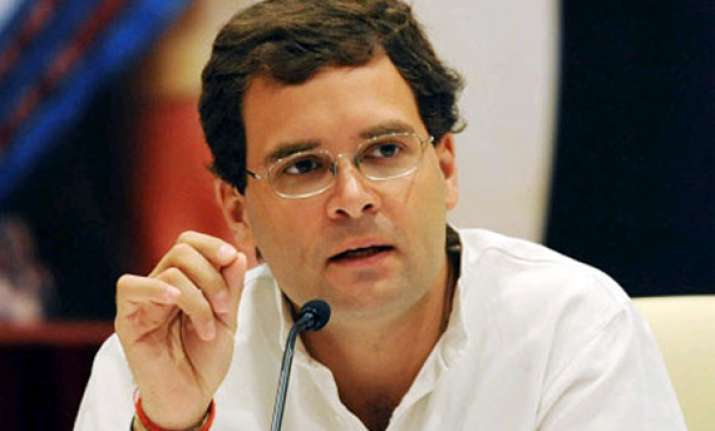 New Delhi, Feb 15: Congress vice president Rahul Gandh today began his interaction with chief ministers of party-ruled states and PCC chiefs in a bid to strengthen state units of the party ahead of the Lok Sabha elections in 2014.
This is the second such consultation by Gandhi after he was appointed the vice president of the party at Congress chintan shivir at Jaipur in January.
Gandhi had earlier held free-wheeling discussions with the AICC office bearer about the challenges confronting the party and the way ahead.
The two-day meeting with the PCC chiefs and CLP leaders comes as part of Gandhi's well thought out strategy to receive inputs from all levels in the party.
The deliberations assume significance as Assembly elections in nine states, including Madhya Pradesh, Rajasthan, Chhattisgarh and Delhi, are scheduled this year while the Lok Sabha polls are just 15 months away.
After this meeting which will conclude tomorrow, Gandhi will hold interaction programmes in Odisha on February 18 and 19.
He will interact with district presidents, block presidents and panchayat members of the state in Sambalpur on February 18 and in Cuttack on February 19. The Odisha visit is the beginning of Gandhi's interaction exercise in states.
Chief ministers of Delhi, Haryana, Rajasthan,Maharashtra, Kerala and Himachal Pradesh are attending today's meeting.
The party is out of power for several years in major states like Uttar Pradesh, Bihar, Gujarat, Madhya Pradesh, West Bengal and Tamil Nadu.