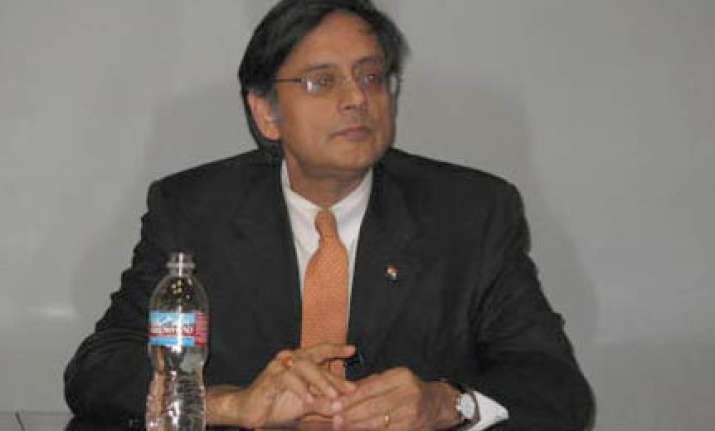 Slamming Union Minister of State for External Affairs Shashi Tharoor for his remark that Saudi Arabia could act as an interlocutor between India and Pakistan, the BJP on Monday demanded that Prime Minister Manmohan Singh put an end to his "irresponsible" statements.
"Shashi Tharoor must now stop irresponsibly tweeting always. He is an MoS (foreign relations) and he cannot be so casual. It is directly the PM's responsibility. We denounce his comments," BJP spokesman Prakash Javadekar told reporters here.
"The nation does not agree with this. The policy of the country does not allow this third party mediation. So, this is utterly irresponsible behaviour, unbecoming of a minister. PM must act now," said Javadekar.
Tharoor, who is accompanying the Prime Minister during his three-day visit to the oil-rich kingdom, yesterday said that Saudi Arabia can be a "valuable interlocutor" between India and Pakistan. However, he quickly clarified that he did not mean that Saudi Arabia should be a mediator. PTI