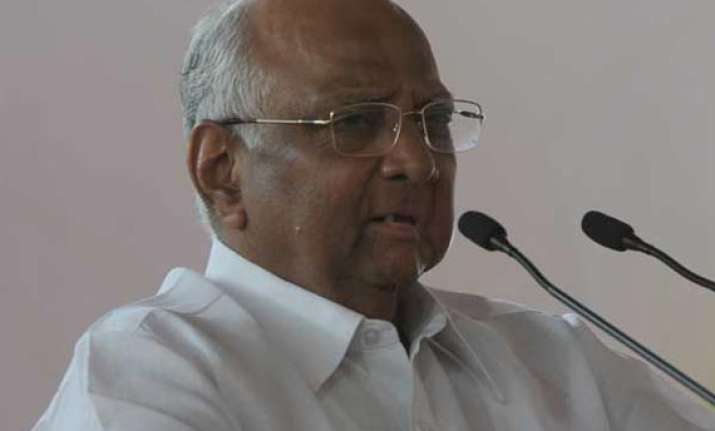 Thane, May 20: Union Agriculture Minister and NCP Chief Sharad Pawar was greeted with black flags by Congress, Shiv Sena, SP and BSP workers to protest wastage of water by the civic corporation here yesterday in Bhiwandi.
Pawar inaugurated the Bhiwandi-Nizampur City Municipal Corporation's new administrative building, when protesters including three MLAs Rashid Tahir, Abu Azmi and Roopesh Mhatre waved black flags at him.
The three MLAs did not occupy the dias during the function and protested by sitting in the audience.