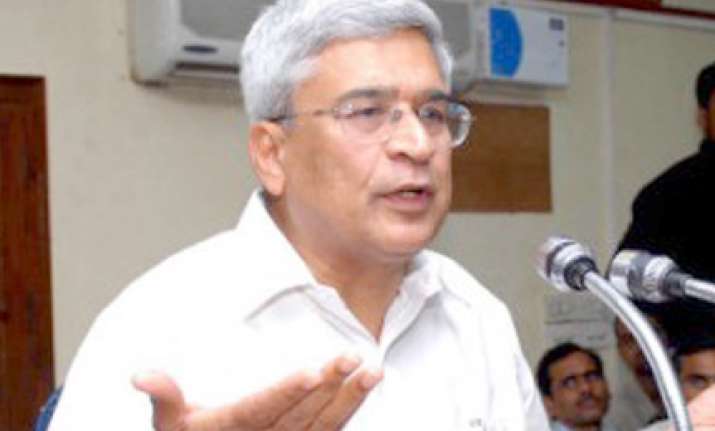 Lobbies bargaining for strategic alliance between India and US were behind the efforts to create complications in the relationship between New Delhi and Beijing, the CPI(M) has charged. 
Those dominating the world economic order would like "nothing better than a relationship of rivalry and conflict" between China and India, CPI(M) General Secretary Prakash Karat said in an article in 'People's Democracy'. 
Alleging there is an "active lobbying" to buy arms from the US, Karat said "within India, the lobbies that want the strategic alliance with the US to be cemented are precisely those who seek to thwart the potential of India-China cooperation." 
In this context, he quoted a 'Washington Post' report which claimed there were "cocktails and closed-door presentations in the suites of New Delhi's five-star hotels, hosted by retired admirals and generals from the US armed forces who now work for defence firms such as Raytheon and Northrop Grumman". 
Karat said that in strategic terms, China is sought to be pitted against India. 
"There has been a revival of the bogey of the threat from China among sections of the corporate media and strategic experts. A series of hostile maneouvres by China have been cited.
In the recent period, there has been a deliberate campaign mounted through the corporate media about growing incursions by Chinese troops on the border," he added.  
Karat said right wing circles in the country have been prompt to pick up the theme of a threat from China.
"The RSS chief has highlighted the alleged threat from China in his annual Vijayadashami speech. 
All this is being orchestrated to demand greater defence preparedness against China with the unstated requirement being deeper strategic and military ties with the US," he said. 
Being two major developing countries, India and China have found it necessary to cooperate on major questions like the WTO round of negotiations and climate change, he said.PTI