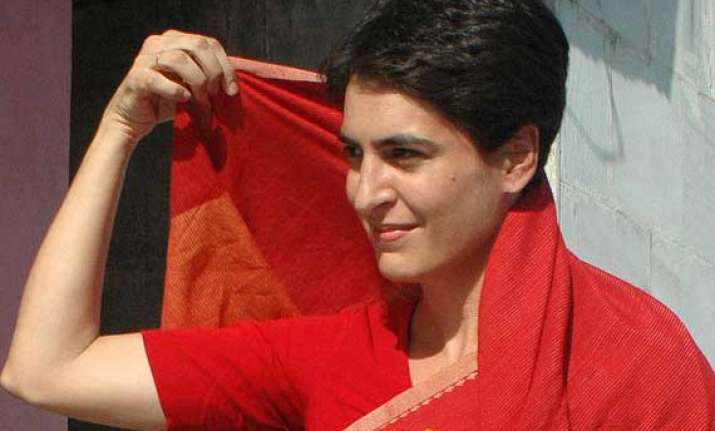 Srinagar: Congress President Sonia Gandhi's daughter Priyanka Gandhi made an unscheduled visit to the Kashmir valley Thursday to pray at a famous shrine and returned to New Delhi the same evening.
Priyanka drove straight to the Mata Khirbhawani shrine in north Kashmir's Ganderbal district after arriving at Srinagar International Airport. The shrine is 24 km from Srinagar city.
All traffic to and from Tullamulla town in district was stopped for her security during the visit.
"She was on a private one-day visit to Kashmir which was kept under wraps for security reasons. Even some top local Congress leaders did not know about this visit", a senior official of the state intelligence told IANS in summer capital Srinagar.