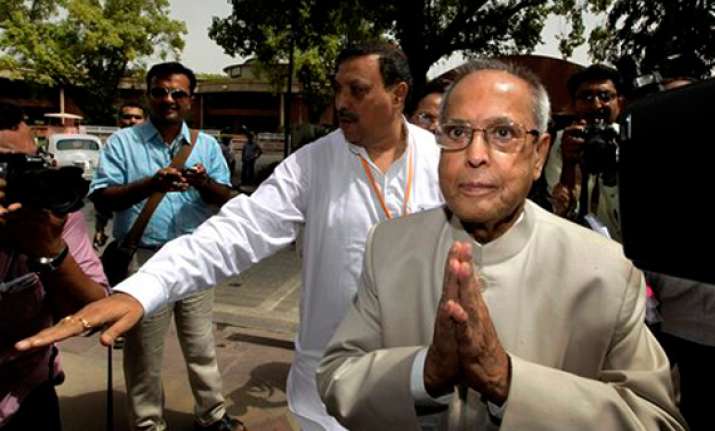 Chennai, Jun 28: UPA's presidential nominee Pranab Mukherjee will kick off his presidential campaign from Tamil Nadu on Saturday when he meets long-time friend and DMK chief M Karunanidhi besides interacting with alliance parties' MPs and MLAs here.
TNCC president B S Gnanadesikan said Mukherjee, who is scheduled reach here around 4 pm on Saturday, will call on Karunanidhi at the latter's residence before proceeding to a city hotel to meet the elected members of alliance parties.
He will later meet Congress workers from the state and Puducherry at the TNCC headquarters, Gnanadesikan said in a statement here.
All arrangements were in place to accord a grand reception for the former Union Finance Minister, he said.