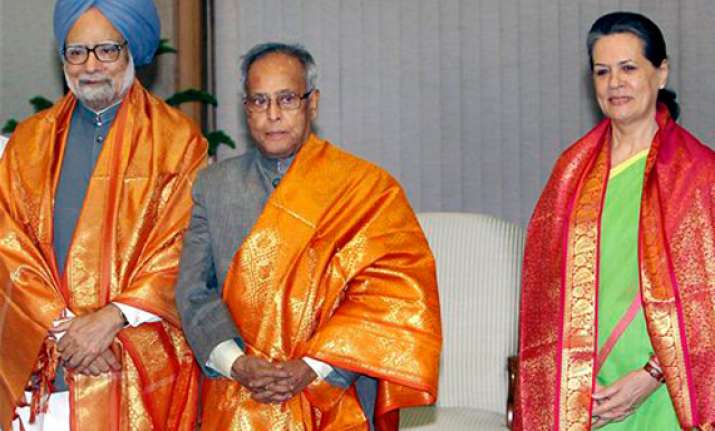 Miriti (WB), Jun 24: Pranab Mukherjee will resign as Finance Minister on June 26 ahead of filing nomination papers for the Presidential election for which he made a veiled appeal to defiant ally Trinamool Congress for support. 
"I will resign as union finance minister on June 26 and from the CWC in a day or two," Mukherjee told reporters here at his ancestral village in Birbhum district.  
Mukherjee said that he could have resigned earlier, but since Prime Minister Manmohan Singh was abroad he had to look after certain matters.
Earlier in the day in Kolkata he said that he would demit office tomorrow.
"This is my last visit to Kolkata as the Finance Minister," he said before leaving for Miriti.  "After that I will not be able to speak anything either on government or on party matters," he said.  
At Miriti, the 77-year-old veteran leader said, "I am not yet the president, I have been nominated as the presidential candidate. Though I have been nominated as a Congress leader, after being elected a president no longer belongs to any political party. He works according to the Constitution."
In an apparent reference to the Mamata Banerjee's Trinamool Congress he said in Kolkata, "Except for one partner all UPA allies have supported my candidature. Non-UPA partners like Samjawadi Party, BSP, besides other parties like CPI(M), AIFB, JD(U), Shiv Sena have also supported my candidature. 
"My prayer is that those who have not yet taken a decision please support the UPA presidential candidate," he said.
The Trinamool Congress was yet to decide on supporting any presidential candidate after A P J Abdul Kalam, whom it had backed, declined to contest.
"I am grateful to the political parties which have expressed support to my candidature," he said. 
Sources earlier said that Mukherjee was expected to file his nomination papers for the Presidential election on June 28. Four sets of nomination papers, each having 50 proposers and seconders, were being readied for him.