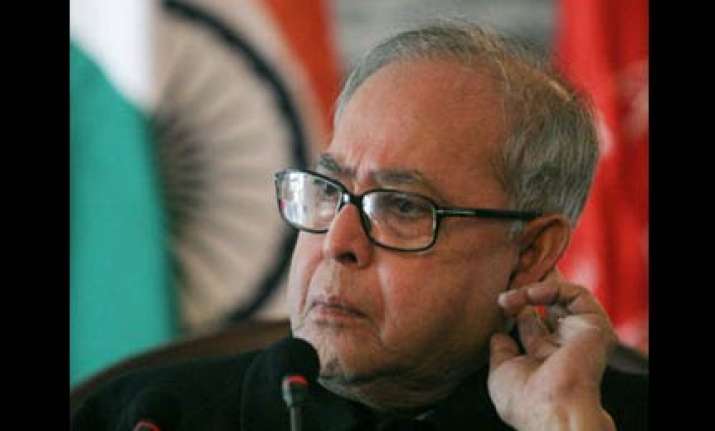 With just a year to go for the Assembly polls, senior leader and Finance Minister Pranab Mukherjee has quit as West Bengal Congress president and CLP leader Manas Ranjan Bhunia has been appointed to the post.  
Bhunia, a close associate of the Finance Minister, is presently leader of Congress Legislature Party in the state.  "Subsequent upon the decision of Pranab Mukherjee to resign from the post of president of West Bengal PCC due to his heavy responsibilities in the government, Congress president Sonia Gandhi has accepted the proposal for appointing Manas Ranjan Bhunia," Congress General Secretary Janardhan Dwivedi said.    
His appointment as a new president of WBPCC will be with immediate effect, Dwivedi said.  
Mukherjee, who was appointed as WBPCC chief in 2001, has been for quite sometime impressing upon the leadership to have a "full-time" president in view of the assembly polls.  
The announcement by Gandhi comes a day after Mukherjee held long parleys over dinner with TC chief Mamata Banerjee.  
The name of Pradip Bhattacharya, another close associate of Mukherjee who is also the working president of West Bengal Congress, was also doing rounds, but the high command chose Bhunia for the post.  The Congress, which contested the recent local body elections separately, had fared very poorly. PTI